This Week in Numbers
Swim:  8800 meters
Bike:  39.71 (All indoors)
Run:  25.58
Total Time:  10:22:30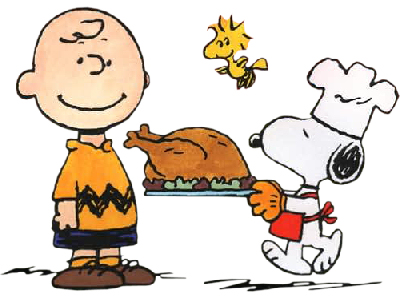 Coming off of a terrible race at SHAC last week, things had to be better this week.  After a much-needed rest day on Sunday, I was ready for another week of training by Monday.  My weeks don't change much these days and I love the consistency of knowing that every Monday, Wednesday and Friday I swim and run, Tuesday and Thursday I bike and Saturday is on the easy side.  The schedule right now is more than manageable.
Continuing with my testing from last week (the VO2 Max tests that KICKED MY BUTT and KILLED MY RACE!…….I'm not bitter at all), I went back into the Gateway to Wellness Monday afternoon for a gait analysis.  Once again, I was new to this entire gait analysis thing and was interested to see how bad my form really was 🙂  Surprisingly, it wasn't bad at all.  Little stiff in the upper body and over-striding just a bit, but overall, no major things to work on.  The thing that killed me with this analysis was the dynamic warm-up……which did not include running…….think, high knee lifts, lunges, foot work, etc.,……..then jumping on the treadmill at my 10K pace on a 3% incline.  My slow-mo heart rate training body was not ready for that I guess.  After the first bout on the treadmill, I was sent outside to run for an hour (make myself fatigued) and then back on the treadmill at the same pace as I left.    After all the filming and running, Trevor (the exercise physiologist), walked me through the DartFish analysis program which was AMAZING!  Such cool technology!
I could see all the angles of my body.  I don't swing my arms enough which causes my upper body to rotate a bit too much.  I take too short of strides and am landing just shy of a heel strike (even in my Altras!).  I gotta relax and strengthen my hips.  Everything else didn't look so bad and will only get better with these changes.
Trevor showed me a couple of great exercises for improving my hip strength and I was out the door……Litte did I know that this analysis would haunt me for the next 48 hours……….I WAS SO FREAKING SORE!!!!!!  My glutes, inner thighs and hips were killing me.  I could barely reach the floor when I dropped something.  It was very apparent that, YES!, my hips need strengthening and that I never do strength training.  Just that dynamic warm-up and those hip exercises KILLED ME!  I was seriously as sore as if I had just run a marathon.  In hind-sight, it kind of makes me laugh.  Luckily, it was the kind of sore that the more I moved the better it felt, so it didn't stop me from doing anything 🙂
The one major improvement of this week was that my running was feeling GREAT!  It is liked I finally figured out this entire heart rate training thing.  My runs were still slow, but not as turtle slow as they had been in the weeks before.  Maybe, just maybe, my body is figuring this things out.  Coach M keeps saying that this year, because it is the first time I've ever done this, will be the hardest.  It was just nice to FINALLY feel comfortable within the zones she wants me in.  On Friday, I even did an hour run without looking at my heart rate monitor once and stayed right within my zone.  It is a very comfy zone 🙂  Very slow!  Very comfy 🙂  I'm going to live it up while I have it.
After week's of build-up, I started the 14-week high intensity indoor cycling class I teach at the Washington City Community Center this week.  We loving refer to the class as HIT!  HIT is AWESOME!  It is a killer program designed by renowned cycling coach Arnie Baker.  The program has a little of everything and ALL OF IT is KILLER!  Last year I had about 14 people in class and we hammered it out all off-season!  Everyone reaped the benefits and this year I was inundated with athletes wanting to be part of the "FUN"!  Instead of teaching one class, I had to add another!  This off-season I have two VERY full classes of hard-core cyclists.  All ages…..all abilities……all with something to teach me.  IT IS AWESOME!   I'm so excited to be able to ride with these groups over the winter.  Lots of blood, sweat and tears…….and I'm not kidding about ANY of those 🙂
So here comes Week 4…….A short "work" week and one of my favorite holidays to look forward to!  I'm so grateful for all the many things I have:  A husband who loves and supports every step I take.  Two AMAZINGLY crazy kids who make me laugh and cry and keep me young.  A family who may think I'm crazy, but loves me through it all.  A home.  Good friends.  A body to push to the limits.  The list is never-ending.  It makes for one crazy, but great life.  Happy Thanksgiving!  Hug your families and be grateful for every precious moment we have!
Until next time……..Train on 🙂