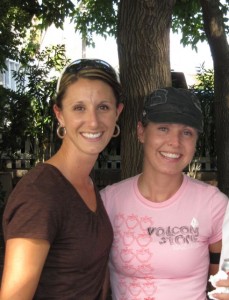 Weekend #2 (February 12th)
In December we got a little group together to run what would be my first relay race.  So much fun!  A relay is a perfect way to get a lot of people involved to accomplish a pretty impressive goal.  (See my previous post from Dec. 5th).  I kind of got a wild hair after the Expedition St. George Relay in December and talked my running partner (Anni) into a two-man 50 mile relay in March.  But…..How do you train for a 2 man relay?
Anni and I are currently training for the Boston and Ogden Marathons this spring so it seemed like no big deal to add this other "marathon" in the form of a relay race.  We needed a long run that weekend anyway, so we got all signed up and were pretty excited with ourselves.  We just seemed to be at a loss of how to train for a race that is formatted with a lot of mileage and just as many miles of sitting around waiting.  We decided that just running our normal 20 mile training run wouldn't be enough so we came up with a plan.  A relay plan.  We would leave from one point, run for a period of time, stop for 20 or so minutes and then continue running.  This would be time efficient and allow us to run together and not waste an entire day with all this insanity (though I'm not sure there was anything sane to begin with).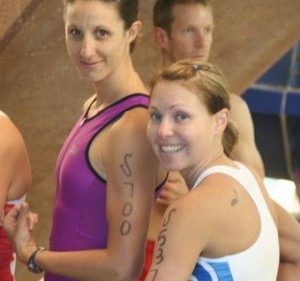 The plan begun at 4:30 a.m. at Anni's house.  We hit the road back to my house 7.5 miles away.  Leg #1.  No problem.  We got to my house, had a snack and prepared for Leg #2.  This was a little trickier in that we would need to drive to my Bountiful Basket (if you don't know what Bountiful Basket is……You are missing out!  Find one in your area and join.) pickup point for our next run.  We parked the car and headed out for 5 miles getting back just in time to pick up the basket (you have a 20 minute window to pick up your stuff).  It was just after 7 a.m. and we still had 2 more legs to go.  We rested and snacked as we unloaded the basket at my house.
Twenty minutes later we were back out for Leg #3, a 4.5 mile through Bloomington and back to my house.  We started to feel the mileage at this point and also realized how important is was going to be to fuel properly for this ordeal.  It appears that we need to take in 200-500 calories after each leg to maintain our energy.  The nice thing is that we didn't need to eat while we were actually running.  We could do most of the fueling and hydrating on our "rest".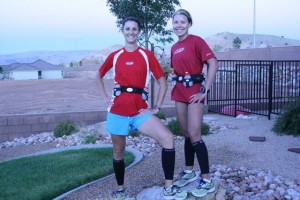 After Leg #3 we knew we were on the home stretch.  The sun had finally decided to come up and we were able to strip out of some of the sweaty clothes.  Leg #4 would take us back 7.5 miles to Anni's house.  I learned a lot during Leg #4.  First, this is a GREAT way to do a long run.  You maintain a faster pace on each leg with the breaks in between.  Second, it is far easier to fuel when you get to sit and wait for a few minutes in between your legs.  Third, though fatigued, my body can pull out some great splits late in the game!
Anni and I split up just a bit towards the end and she had the GPS.  I didn't have a clue about mileage and when I came to a mile stretch that I knew for sure I could measure, I decided to test my pace.  This was about mile 23 in this 20 mile run (Yes!  The run ended up being almost 4.5 miles longer than the original 20 planned).  I watched my splits for this mile and was pleasantly surprised with a 7:30.  My hopes for some strong Half Ironman times later this year are high.  The last mile of our final leg took us straight up to Anni's house…..literally straight up.  This is why I don't live on a hill.  I really hate running my final miles of any run straight up hill.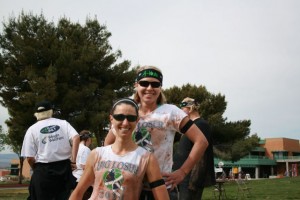 All in all, we finished 24.4 miles in just over 5 hours (including 20-25 minutes breaks in between each leg).  It was a GREAT long run.  Best of all, I was home and out of the shower by 11:30a.  Of course, at 6:00p I was so tired that could have slept on a rock, but very content with an awesome Saturday long run and the prospects of an exciting relay race on March 5th.
Training partners make all the difference.  If you don't have one FIND ONE.  If you have one HOLD ON TIGHT.  You can't ask for better motivation than a training partner who helps you come up with schemes like this relay workout.  Anni YOU ROCK!  Here's to many, many, many more miles 🙂