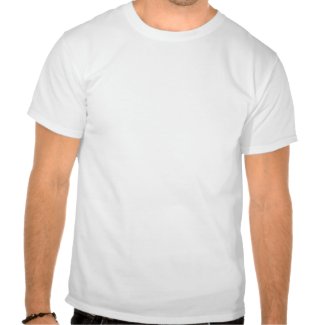 This Week In Numbers
Swim: 9137 yards
Bike:  87.32 miles
Run: 8 miles (estimated cause it was in the pool)
Total Time:   11:00:38
Ahhhhh…… So many athletes just don't appreciate their taper like I do.  They complain that they feel stale and tired.  Phantom injuries creep up.  Their heads are a mess.  NOT ME!  I love taper.  I can't really explain why I love it.  I long for the hard days of training and find myself lacking of anything "productive" to do (housework is just so menial….I have to be REALLY bored for that to happen)……but yet I sit here content with a body that is feeling better than it has in months.  I'm excited!  I'm happy!  I CANNOT WAIT FOR RACE DAY!  There are nerves, of course, but for some reason I'm feeling like I've got this Ironman thing.  Bring it on!  I believe the taper has caused me to become a bit delusional……….
The past week I feel like I'm floating in some pre-Ironman bliss.  I'm happily strolling along the path to race day with a grin from ear to ear and the confidence of a champion……..but I'm well aware that  the beast is nipping at my heels waiting to eat me alive!  I don't think there has been a time in my life where I have felt so READY for a race.  Is this because I'm ignorant to everything that is about to unfold?  Do I honestly have no idea?  My delusions about happily running strong across the finish line in Town Square have to be flawed in some way?…….Right?……….It is not going to be that easy……..but I think it will be okay……..
Coach M sent me my "race plan" this week and I was STOKED!  Granted the woman has A LOT of faith in me and could be (and frankly, should be) delusional at this point as well…….but it put me on Cloud 9!    I can see myself meeting the expectations.  I've been visualizing myself  plodding through the marathon course hitting my splits and hammering my nutrition like I've done a million times before…….giving my body everything it needs and reaping the blessings of my training.  IS IT POSSIBLE?!?!  Can this really happen?!?!  My delusions tell me it is so………so I'm just going to go with that……Positive visualization right…… 🙂
I think my positive attitude comes from some great workouts during this taper period.  This past Saturday Craig and I hammered out a double loop on the bike course in PR fashion.  I finished feeling like a million bucks and ready to keep on going.  I've had some good swims, the lake is warming up and the pool running doesn't bother me at all.  My foot is still the unknown.  I have not "tested" it out…….I figure that it doesn't do me any good.  I will just run in the pool and continue to think positive-healing thoughts 🙂  It has been feeling good though and I'm confident that things will be just fine in the end.  I FINALLY realize I have nothing to gain from stressing about this injury……so I refuse to do that at this point.
I'm kind of enjoying my delusions of grandeur at this point.  There is much more work to come and the lows and highs of race day will definitely be there.  I'd like to think I'm prepared for that……Prepared to dig…….to dig deeper than I've ever gone before……..but at this point I KNOW I CAN!  I BELIEVE I CAN……..and honestly……..that's good enough for me right now 🙂