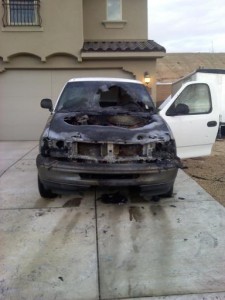 Get a small snack, put a movie on for the kiddos and pull up a seat……….Do I have a story for you!
Today was the St. George Half Marathon.  This race is one of the largest non-marathon event in Southern Utah.  2400+ racers hit the roads and trails today to compete.  This Half brings out strong competitors from all over the state.  Amazing talent was not hard to come by today.  But, let's back up just a bit.  My story of the half marathon actually starts about 36 hours prior.
Friday morning I was excited to get a complete rest day and the opportunity to sleep in just a bit.  My body needed it.  My daughter had been sick with croup and an ear infection for most of the week, my little guy had started to come down with it and I was feeling the phlegm gathering in my own throat.  At 4:30 a.m. I was awoken by a scream from down the hall.  Jake was puking in his crib.  Excellent!  I had an all-day conference to attend and BOY, did I really want to sleep in.
I got Jake all taken care of and slid myself back into bed about an hour later.  I didn't sleep much before Sydney decided to come in to our room at 6:00.  I convinced her to go back to bed until 7:00.  The day was already well underway, so rather than laying there, I just got up.  I got ready and Adam convinced me to go to the conference as planned and he could handle the puking child.  Eventually the puking stalled out and Jake took a turn for the better.  I attended the entire conference and even got my race packet picked up before I got home at 5:00p.
As I mentioned in my previous post, I was having difficulty dusting the cob webs off my race face for this event.  I was feeling more confident by Friday and ready to hit the course.  The evening was crazy, but I eventually found myself relaxing on the floor stretching and rolling away on my foam roller.  Adam was laying in bed and I was on the floor just chatting with him and watching television.  I was BEAT.  Definitely ready for bed.  The news came on and I continued my little routine when BOOM!  A huge explosion rocked our house.
I paused and looked at Adam almost dismissing the noise as something not to be concerned with.  Curiosity got the best of me and I figured that the sound was much louder than anything else we usually hear from sonic booms or blasting, PLUS it was after 10:00p there is not much blasting or sonic booming going on.   I decided to explore the noise and headed downstairs.  I realized upon leaving my bedroom that there was a strange orange glow coming from outside.  Somehow I knew something was on fire……I just didn't know what.
Adam turned around to grab his phone and I continued my investigation by heading down the stairs.  I got far enough to see through a front window and what I saw took my breath away.  Our pick-up truck that was backing in our driveway was fully engulfed in flames.  I yelled to Adam who was right on my heels and frantically headed back up the stairs to get the kids out of their beds.
I headed for Jake first since I knew the truck was parked directly underneath the window in his room.  The poor pukey kid had finally gotten comfortable and fallen asleep and I was ripping him from his slumber.  With him in my arms, I headed for Syd.  Apparently she can sleep through a nuclear explosion.  I was literally dragging her out of bed before I just had to pick her up in my other arms in order to get her out of bed.  We headed out the back door and around front.
Adam was standing on the front porch in his boxer shorts and bare feet, hose blasting onto the raging inferno.  The flames were at least 10 feet high and it was at that moment that I realized how lucky we were that the truck was backed into the driveway, rather than pulled in with the burning engine and cab close to the house.  I got the kids and I across the street where the rest of the neighborhood was beginning to congregate.  It took me a moment to process that I needed to get the kids out of the cold and rushed them over to my parent's second home where my mom was staying since she would be watching the kids during the race the next morning.  I rang her bell and hammered on the door until she answered.  I gave her a slight heart attack and got the kids settled.   I headed back outside to get back to Adam.  I ran as fast as I could in my jammies and stocking feet (thank goodness for my recent barefoot adventures in running).
As I got back in sight of the house the truck was still fully engulfed.  Two police officers had responded and Adam was still in his underwear.  The officer yelled at me to come no further and so I began to yell at Adam to get away from the truck (he had pulled sound equipment out of the bed and was still spraying it with water).  The truck is a 1998 Ford F250 Natural Gas.  All I could envision was the huge tanks of natural gas in the bed exploding with Adam right next to them!  I turned to the officer and asked him where there the firemen were.  It seemed that it was taking them forever!  Three trucks finally arrived and they began to control the fire and Adam found some pants and shoes.
About an hour later after the reports were filed and the smoke had cleared, the fire trucks pulled away leaving us with a pick-up truck melted to our driveway.  The front door to the house had been left open during the ordeal and the entire house smelled like burnt rubber.
I decided to return to my mom's house and check on the kids.  Syd had gone to sleep and Jake was relaxed but still awake.  I decided to take him back home so he could sleep more comfortably in his crib.  By Midnight all was back to "normal".
We crawled in to bed and decided to go on with the race tomorrow just as planned (Adam managing sound and me racing).  The phone started ringing at 6:45a when the news hit Facebook.  The magic of social networking is evident.  People knew the story before we had even told anyone.
Adam left early to set up sound and I hitched a ride to the race with my running partner.  My mom came over with the Syd and I used the entire experience as a lesson in fire safety protocol.  Luckily, I don't have particularly sensitive children.  They really aren't giving the fire too much of a second thought.  Thankfully!  I headed to the race, almost forgetting my chip and number, but in good spirits and with some great stories to tell to anyone who wanted to listen.
The start line was buzzing, but the porta-potty lines were manageable (a very important logistic at any start line).  The gun went off right on time at 9:00a and the race was underway.  I didn't have a lot of a plan for this race, other than going by feel and NOT watching the clock.  I started my watch at the line and I wasn't going to look at it more than a time or two over the next 13.1 miles.  I'm finding that I run better when I run by feel instead of being handcuffed to the numbers on the watch.
The course had a few ups and downs, but for the most part was fairly flat.  I ticked off the first 7 miles without a problem.  I wasn't feeling particularly strong, but I wasn't feeling bad either.  This was the first race where I tried to wear my Ipod.  I will never do that again.  It was just frustrating.  Songs were shuffling when they shouldn't be (I need to turn off that Shake-to-Shuffle thingy!), I couldn't adjust anything with my gloves on, and I just couldn't find the groove between my legs and the music.  I was so glad when the music eventually stopped around mile 9.
I was definitely feeling it by the final 5K.  It was difficult.  My body wanted so bad to stop, but I convinced myself that the finish was just around the next corner.  I held steady into the finish shoot and realized my effort was going to be rewarded with a nice new PR (personal record)!  1:35.44!  I was pretty excited but especially happy to be able to stop running for a minute.  I put my foot up on the stool of a volunteer who was commissioned to clip off my timing chip only to look down at the smirk in his face because I was sitting there holding up my foot WITHOUT a timing chip.  I didn't have too much blood in my brain at the moment.
I guess you could say that the day started with a BOOM and ended with a BANG!  We still have a melted pick-up truck in our driveway, but at least I have a new PR to hang on my wall.  Just think, had I not used up all that adrenaline the night before…………Who knows????  Next year……….Hopefully there will be no BOOM and only another BANG!
Here's to a GREAT race and the hope that nothing will explode in our house tonight.  I REALLY need a good night's sleep………I think I could use a cookie too 🙂