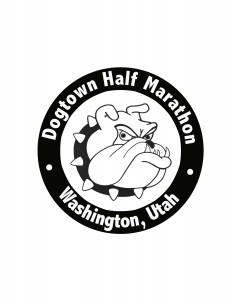 Only 2 weeks until the Boston Marathon!  My Marathon Challenge Part 3 is fast approaching.  I can't believe we are knocking on the door of summer (at least down here in the desert) and a full season of triathlon racing is on the horizon.  I've said it before and I will say it again……..Where?…..Oh Where?…..Does the time go?
This winter I had the "pleasure" of wearing a new hat.  I know, I think I wear PLENTY of hats too, but this one seemed like a good fit……SEEMED!  In February I got my first whack at being a "race director".  Let me tell you……..The grass ain't always greener on the other side.
I've raced so many times.  I've toed the line.  Critiqued the course.  Turned my nose up to the post-race food.  Ho-hummed around packet pick-up and what was called an "Expo".  Complained to the timing company.  Paid the fees.  Tossed the unflattering race shirt in the back of my closet.  Stood in 20 person lines for the porta-potties.  Etc.  Etc.  Etc.  I have NEVER in my life been on the other side.  Really, I hadn't even consider what would go into the organization of these kinds of events.  Until now………
Last Spring one of my former co-workers and I discussed the idea of pulling together a 1/2 marathon in Washington City.  I was in!  It seemed like a great idea.  He had put together many events before including a few marathons.  With his contacts and logistical knowledge of these types of things, we were golden.  I could wear my assistant race director t-shirt and smile at all the participants who signed up.  I was golden.  Then he moved to Alaska……….
Three months later myself and a committee of over-worked and inexperienced colleagues were passed the torch and told to run with it…….while making sure that the flame didn't go out.  Let me just say, I was less than excited.  My flame was gone.  I had no idea what I was doing and was overwhelmed at every turn with the logistics that just seemed to keep piling up for the event.  Kuddos to my co-workers who really stepped up to the plate.  Everyone took assignments and slowly things started looking a little more like a race and a little less like chaos.
The date of the race was set for February 26th.  Monthly meetings turned to weekly meetings and then endless e-mails and phone calls.
We were certain we would have one of those beautiful February days that St. George is known for and a course that would be fresh, fast and exciting.  Well, we HAD a course.  I say HAD because after months of discussion and tweeks, we were pretty happy with our course.  We would start in Coral Canyon, winding through the beautiful subdivision until we crossed the road and headed into Hell's Canyon (a little known running trail in Washington City).  The course would descend to the Virgin River and wind through Washington Fields to the south side of the city at Treasure Valley Park.  Then the 100 year flood that happened just 5 years ago, happened again……
It was a wet winter and it just got wetter in January.  Only weeks out from our race date, Mother Nature, pulled all the stops and the water came barreling off the mountains.  The Virgin River spilled its banks and took our course (and many other courses) with it.  It was back to the drawing board.  There was no way the City could make needed repairs prior to the race.  We tweeked and worked out an alternative course.  It had some glitches, but it would suit us for the first year.  Registrations were coming in and we were projecting to hit our goal of 400 runners.  We could pull this off. We could work it out.  Then the race day forecast came out…………
RAIN.  It was going to rain.  Now this is usually not a problem.  Races are run in inclement weather all the time.  The problem became the over one-mile long stretch of our course that was dirt.  Muddy, soft, clay-like dirt.  This isn't your backyard dirt.  If you live in Southern Utah you are familiar with this dirt (clay really).  If you step onto it when it is wet it will suck your shoe off like a plunger, more than likely pulling your sock off too.  There was no way we could possibly allow participants over this stretch of the course if it had rained or would be raining.  I won't even get into the ideas we had regarding how to keep the dirt dry…….Let's just say they were creative…….Impossible, but creative.
The decision of what to do with the course because very clear when a private landowner decided to barricade  a bridge we had previously received permission to cross.  This is the point at which I really wondered if this entire endeavor of bringing a 1/2 marathon to Washington City was a good one.  Things were NOT falling into place.  The post-flood course was out.  We were five days out from the race and we had no course.  400 racers.  No course.  So we started from the finish and worked backwards.  It would be an out and back course and it would have to do.  We had no other options.  It was set and it was posted.  Three days.  We were going to make it rain or shine.  Then the Rhinos charged….
Yup!  Rhinos.  Apparently the same morning of our race we would be sharing a portion of the course with the participants in the annual Rhino (think really nice four-wheeler ATV) Rally.  It seemed as no one, but the organizers of the Rally knew that this event was also happening.  They were not too happy with the prospects of dodging runners as they drove their big trucks and long trailers out to Warner Valley to the staging point for their Rally.  We could do nothing.  We would cone our runners off to one side of the road (because no one EVER goes outside of the cones) and hope for the best.
The day of packet pick-up arrived and the threatening skies turned to driving wind and rain.  We couldn't set anything up the night before and would have to wait unitl morning.  I was in charge of the finish line (which became the start line as well).  I got up early.  Dressed in four layers of clothing and prepared myself for the unknown.  I was given a radio and the Committee was off.
I have to say, WE DID IT!  We pulled it together.  It worked.  It wasn't without fault.  Things were far from seamless.  But you know what, WE DID IT!  The course wasn't too bad.  The traffic was a little congested.  There wasn't much sun, but it didn't rain (maybe sprinkled).  The wind blew down the canyon, but at least it was a tailwind on the way back to the finish.  The timing company was great and the post-race food was almost gone by the end.  Finisher medals were hung around each participants neck and a flood of good reports were sitting in our inboxes.  What a sigh of relief!
What struck me the most were the lessons I learned being on the other side of the table.  I understand now to be patient when a race is not run perfectly.  With all the logistics that go into these events, things are going to go wrong.  There is only so much that you can anticipate as a race director.  There are only so many things you can remember.  I will be a more patient racer.  I will be slow to complain about the little things and I will always thank the race staff, that I know from experience now, have probably not slept for at least a week prior to the event.  These are incredibly hard things to pull together…..especially when it is the first time around.
I've decided I think I like being a racer much more than a director………..Though?………..there is nothing better than seeing someone cross YOUR finish line with a smile on THEIR face 🙂